Fintech Software Development Services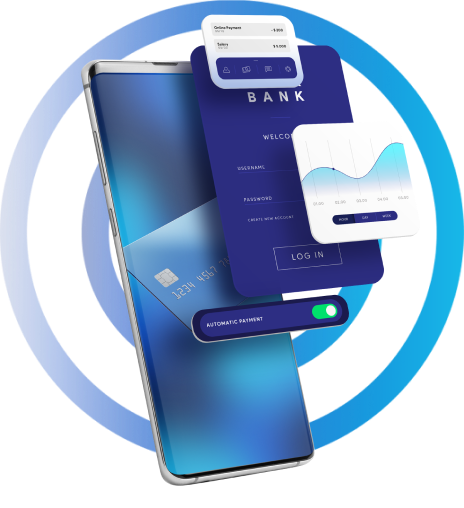 Evolution of Fintech Outsourcing
Fintech has been evolving and growing consistently since the 1990s. Consumers want every aspect of their lives to be faster, easier, and more functional. Where in the past a consumer wrote a check for their groceries, today they can wave an iPhone or Android over a card reader and pay instantly. These consumers don't want to drive to the bank to deposit a check; they want to snap a photo of the check and deposit it from their homes or offices. Many consumers are also using fintech to manage their budgets, invest money, and pay bills. They are also looking to fintech for newer, alternative avenues to wealth management and credit building.
The adoption of new technologies such as blockchain, artificial intelligence, and machine learning has revolutionized the fintech industry. These technologies have enabled the creation of new products and services, improved customer experience, and enhanced operational efficiency.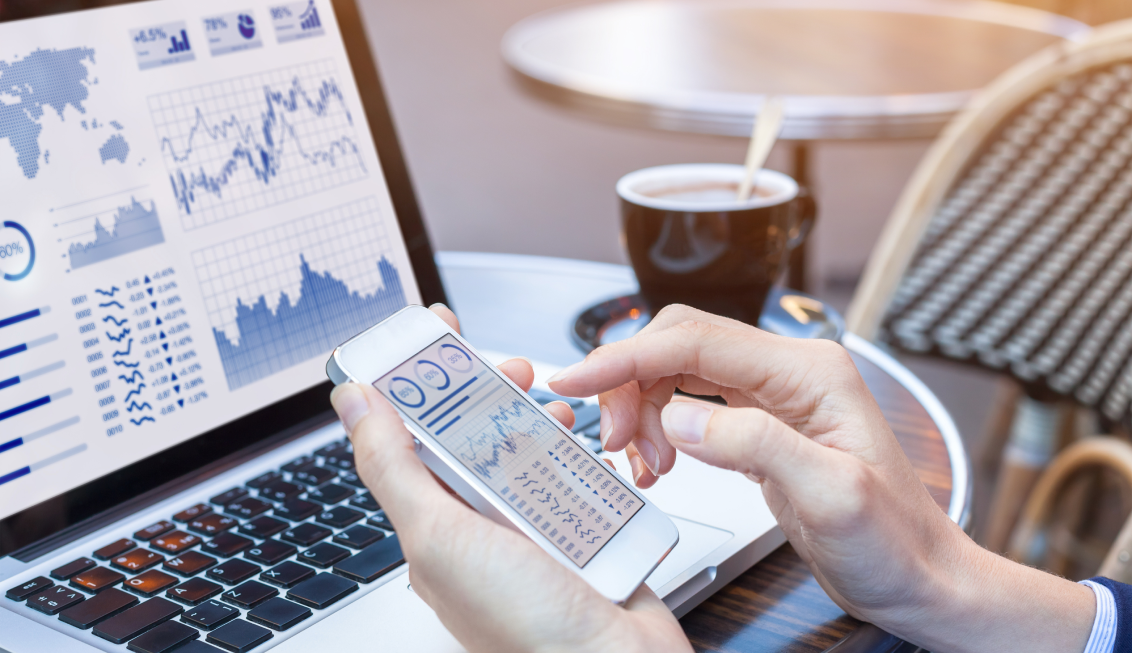 In order to keep up with the rapid changes in the industry, most fintech companies have turned to outsourcing many of these projects. By outsourcing to nearshore software development companies, they are able to get access to specialized expertise, enabling them to tap into a global pool of talent, with access to specialized skills that may not be available locally. This can be especially important in the fintech industry, where expertise in areas such as blockchain, AI, and cybersecurity is essential.
Finally, Outsourcing can help mitigate risk by reducing the burden of regulatory compliance and security management. External development teams can be responsible for ensuring that products meet industry standards and comply with relevant regulations, freeing up internal resources to focus on other critical tasks.
Why Distillery for Fintech?
Making gorgeous, functional, and viable financial software is no easy task. Our proven experts will guide you through the process, or if you prefer, take it over altogether. We're skilled, experienced, creative problem-solvers with a knack for engineering bluechip fintech products. Whether you want to turn a groundbreaking financial idea into a flawless, engaging app or simply modernize your communication with existing customers, Distillery is ready to custom-build solutions for Android, iPhone, and web.
We have helped many fintech companies architect and develop the solutions they needed to revolutionize their internal and external applications. Some of our innovations include:

Helping a digital mortgage startup move from outdated paper-heavy processes to paperless, efficient loan transactions

Developing custom-engineered algorithms and groundbreaking software able to consider a users' network diversity, social connectedness, geographic patterns, and financial transactions when computing on-demand credit scores.

Building transparent investment functionality that allows regular people to truly understand and participate in the decision making process behind smart investing

Creating robust technology that enables safe, secure wealth management while providing nuanced, detailed reporting and analytics.
Some of FinTech's most valuable solutions include:
Financial Basics
Hassle-free, instant access to financial basics such as account balances and transaction history are a must-have for any fintech product. All banks want to give their customers access to one-click bill pay and mobile check depositing. The key is making your basic features stand out from the pack with great user experience and interface design.
Instant Quotes
Convert users into customers right away with on-demand, easy quotes for your services. Consumers want to qualify for loans, insurance, and credit cards by answering a few questions through a simple app — not by submitting answers to a lengthy application by hand or over the phone.
Location Services
When something must be done in-person, guide your users to your nearest locations with smart, location-based search functions. Add helpful filters to narrow searches and improve customer experience.
Backend Systems
Your users will never see it, but every gorgeous, intuitive app is supported by perfectly-executed, quality-tested backend engineering. We custom-build the essential technology that supports your operations behind the scenes.
Top Notch Security
Protect yourself and your customers with ultra-secure engineering designed to safeguard consumers' financial and personal information.

Leading LATAM Fintech partners with top engineers for company's key growth and development