At Distillery, we don't just work for our clients; we work with them. This means we adopt their hopes, fears, and dreams to ensure a deep connection that allows us to understand and fulfill their specific needs.
We hand-pick our dedicated software development teams to perfectly fit your goals and requirements, helping you move your projects forward. We provide the capacity and capabilities your in-house team needs, with experienced and trustworthy talent who can work independently.
You need your project to move forward … now … and our team of cross-functional experts can do that for you. With Distillery, avoid undue delays by getting tech talent you need that can harness the right tools, frameworks, and technologies.
We tailor the composition of our dedicated development teams to all our clients' goals and requirements — including a PM, software developments, QA engineers, and whatever roles you define.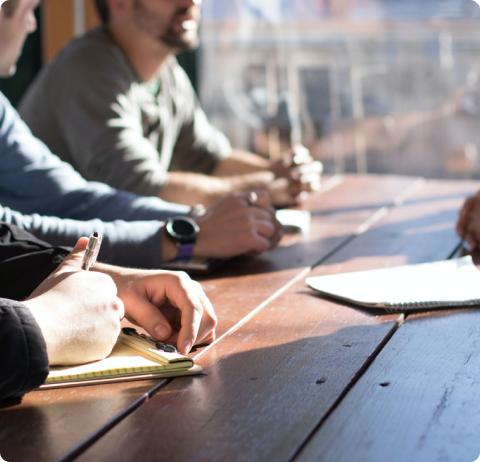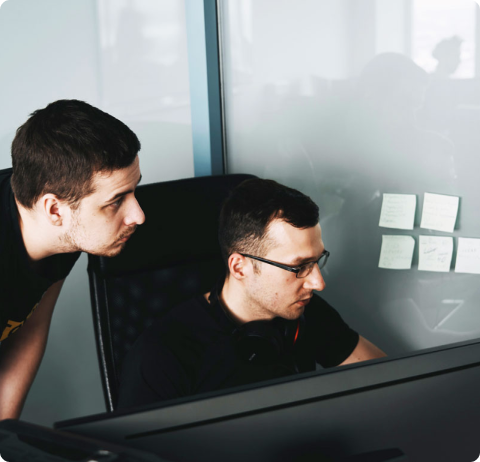 Sprint to the finish line
Distillery's dedicated development teams work autonomously yet hand-in-hand with you at the same time. Our project lead communicates directly with your project lead to ensure you achieve the perfect software solution.
We communicate status updates as often as you want, so you're always "in the know" about our progress in sprints. Distillery helps you burn down your backlog while remaining flexible should your needs change.
Indistinguishable
While Distillery's team will work remotely from one of our five delivery offices, we'll be fully dedicated to your project and business goals. In essence, our team will be indistinguishable from yours.
So, when your in-house team doesn't have more capacity, you can rely on ours to help you catch up, remain present, and vault forward. We do this by seamlessly integrating with your existing teams so it's hard to tell the difference between the two.
You need to innovate. Our more than 400 professionals help you move your projects forward. We believe that the perfect hire doesn't just give you time back, it changes the trajectory of your entire team.
Increase Speed Innovation
Access Top Technical Talent
Distillery's expert developers are passionate about doing the work that propels your success. But don't take our word for it.
Our clients have plenty to say:
"The best team I've ever worked with"
"Bright, strong, hard-working, and dedicated"
"Really helping us push this product forward"
"Truly a part of our core team"
Other companies have snazzy taglines. Distillery has the best developers in the business.