Seamless online cruise booking backed by a 100% Human Support Guarantee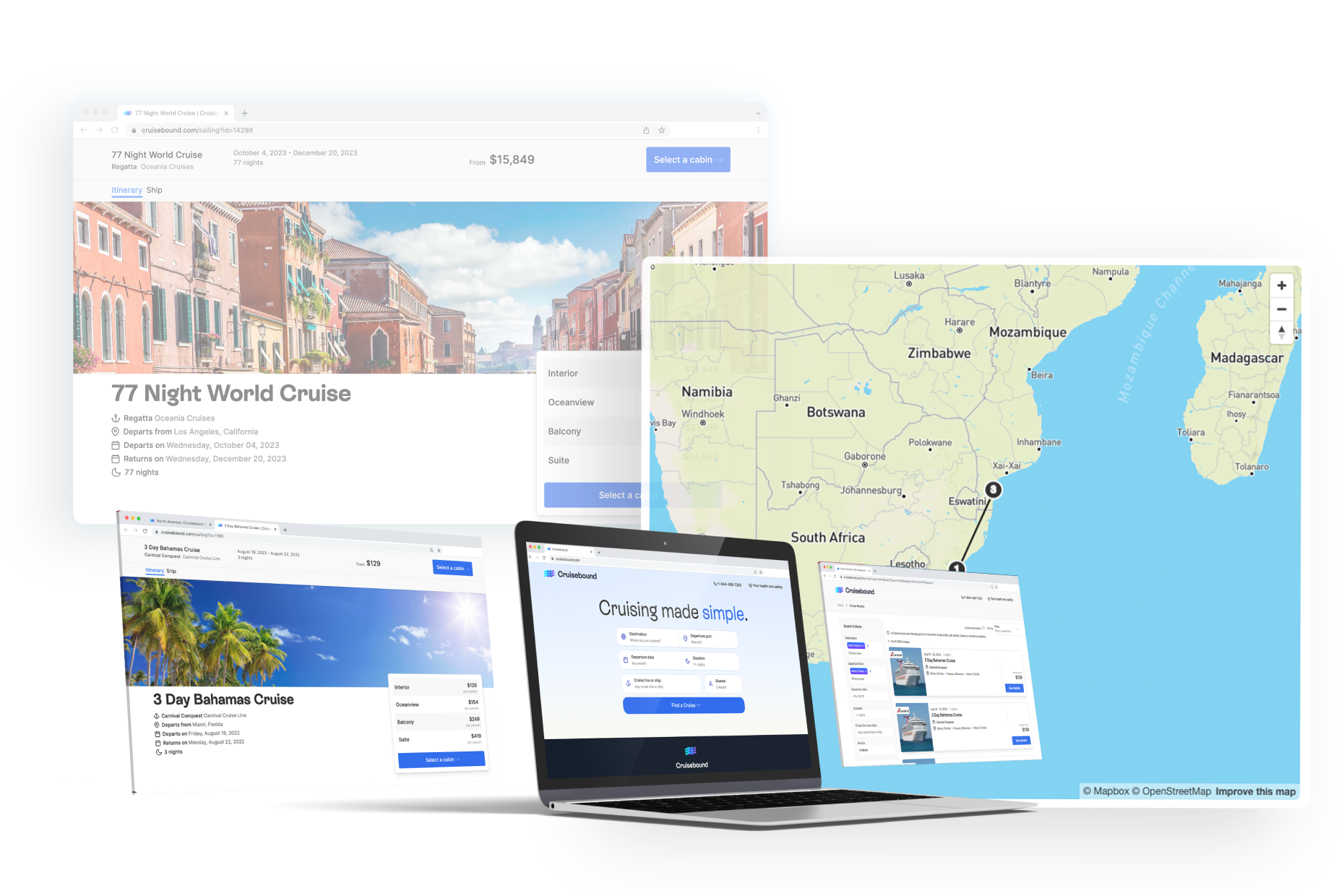 "After working with engineers at my previous company, I knew Distillery would be the perfect fit for helping Cruisebound build out our MVP. The team has grown with us, and they've been critical in helping us develop a high-velocity product cycle while improving overall quality. The talent, knowledge, approachability, and sense of ownership of everyone from Distillery make them some of the best engineers I've had the chance to work with."

TYLER BARBER
Chief Technology Officer

Cruising made simple
As a breakthrough movement in the cruising industry, Cruisebound has partnered with Distillery's top team of developers to create a platform that enables seamless online cruise booking backed by their 100% Human Support Guarantee.
2021 Began the partnership with Distillery
2022 4 Development projects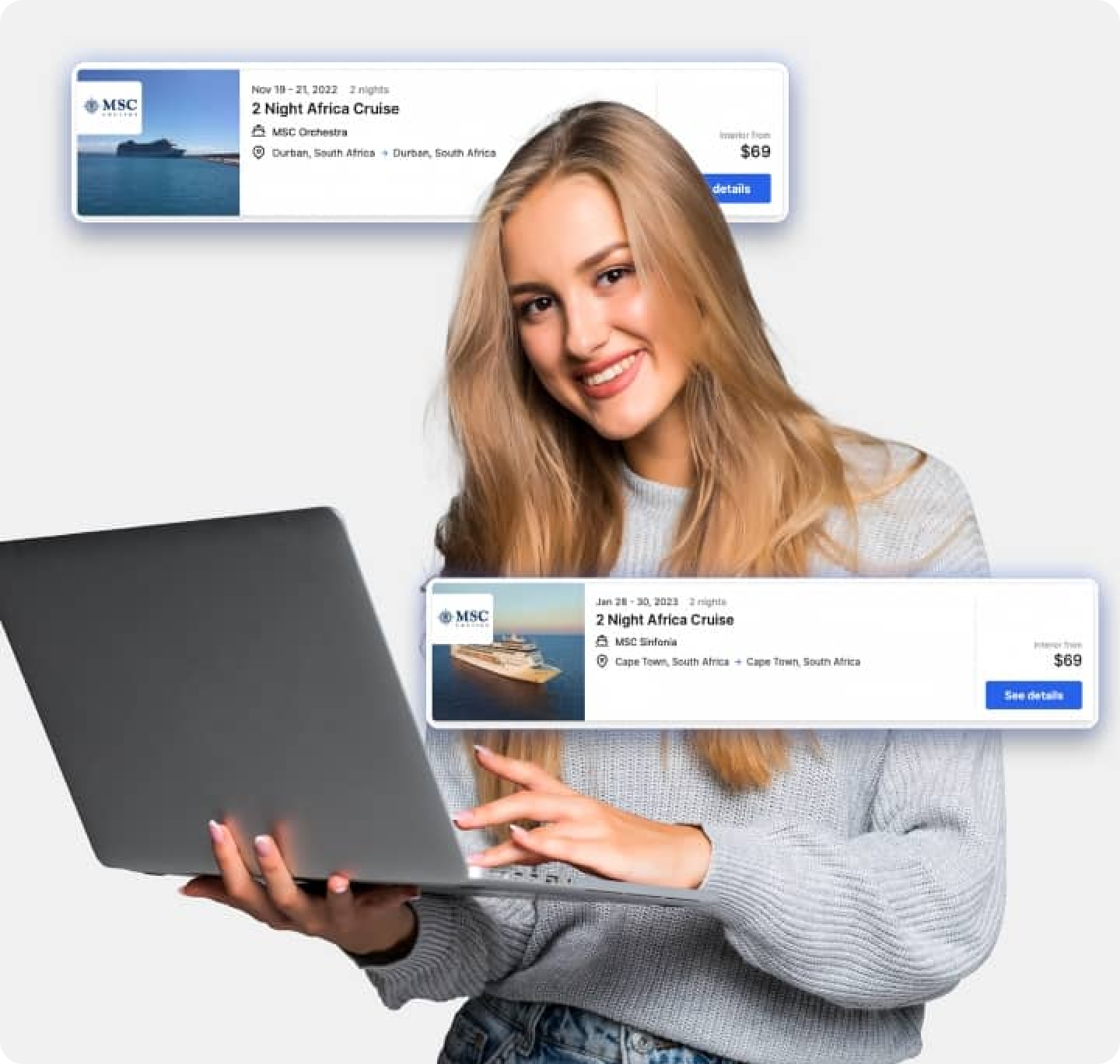 Cruisebound began its relationship with Distillery in December 2021 shortly after the company itself was created. Looking to build out more robust features on the website, Cruisebound hired five Distillery employees, including one QA Automation Specialist, three frontend developers, and one backend developer. The Distillery team hit the ground running and just a few weeks later had several challenges solved and innovations built out. Cruisebound and Distillery continue to have a collaborative relationship that is focused on increased revenue and customer satisfaction in 2022.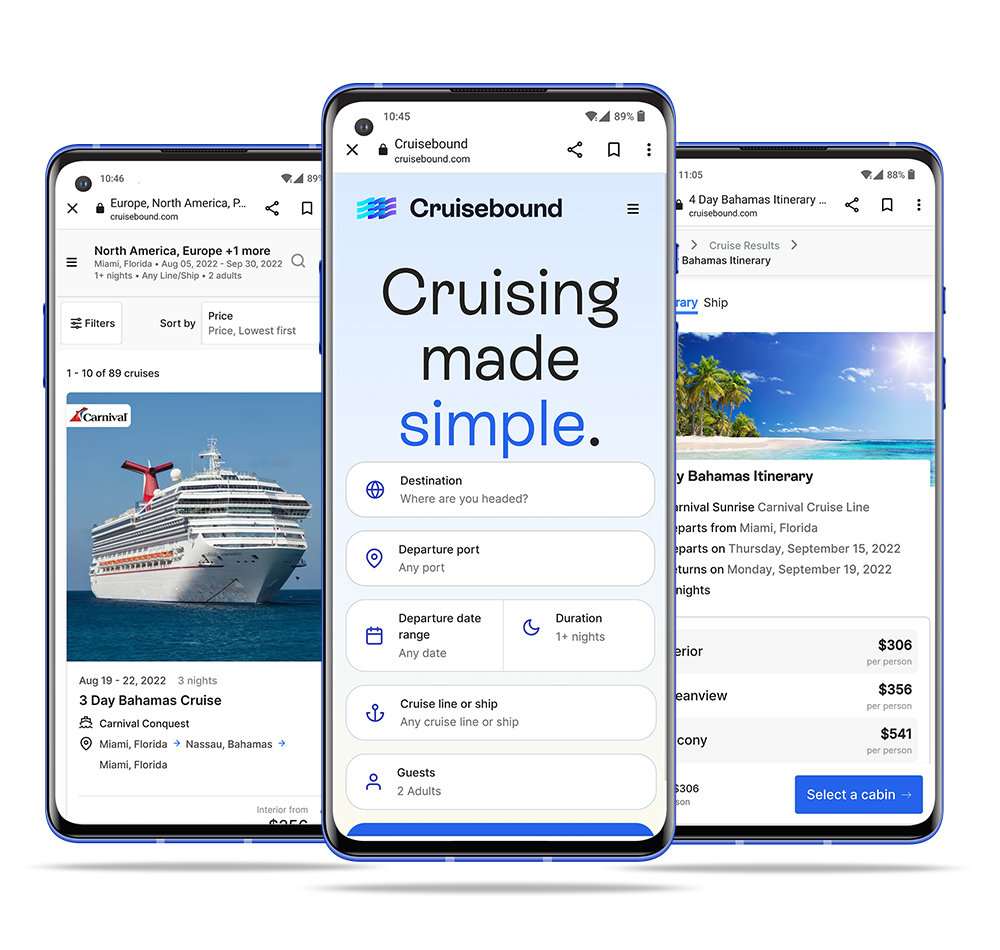 Online Booking Tool
Cruisebound was a brand new company at the time that Distillery joined, and as such its website was very basic in terms of functionality. The highest priority project that needed undertaking was building out an online booking system that made the booking process quick and easy without having to pick up the phone. Initially, the website only had a phone number to call in order to book a reservation. With only one customer service representative to answer the phone line, Cruisebound knew they needed to expand their booking options to convert more potential customers.
The Distillery team quickly got to work in December 2021 to help build out the online booking system that required no phone calls. After four short weeks that Cruisebound was working with Distillery, they were able to deliver the complete online booking funnel and have their first purchase made 100% online in January 2022, followed by many successful bookings thereafter.
Cruisebound is on a mission to bring the joy of cruising to all travelers. In a world where you can buy a car on an app and do your taxes on your smartphone, Cruisebound asks why is it so hard to book a cruise? With Cruisebound, you can find and compare cruises from every major cruise line to find the best fit for your vacation needs. They have set up a seamless booking process, all online — and every reservation made with Cruisebound is also backed by their 100% Human Support Guarantee with availability 24/7 via phone, email, or chat to help with questions or changes.