Leading LATAM Fintech partners with top engineers for company's key growth and development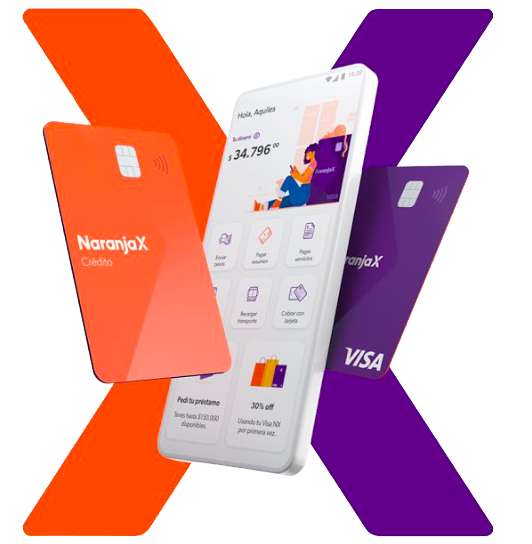 "Distillery Tech's excellent team of engineers have been a key part in the growth and development of this new stage: Naranja X. We want to be the company that everyone chooses to work for, that is why we will continue to expand our talented and passionate teams, offering them unique learning experiences and a cutting-edge technological stack to create from scratch, in diverse teams and with methodologies of the No. 1 companies in the world."

CECILIA BALDUZZI
IT Lead, Resource & Capacity Management
As one of the most innovative Fintech companies in Argentina, Naranja X designs technological solutions for millions of customers. While Naranja X collaborates with several technology companies, they have found their best business partnership with Distillery.
1.8 M Users in NX
300 employees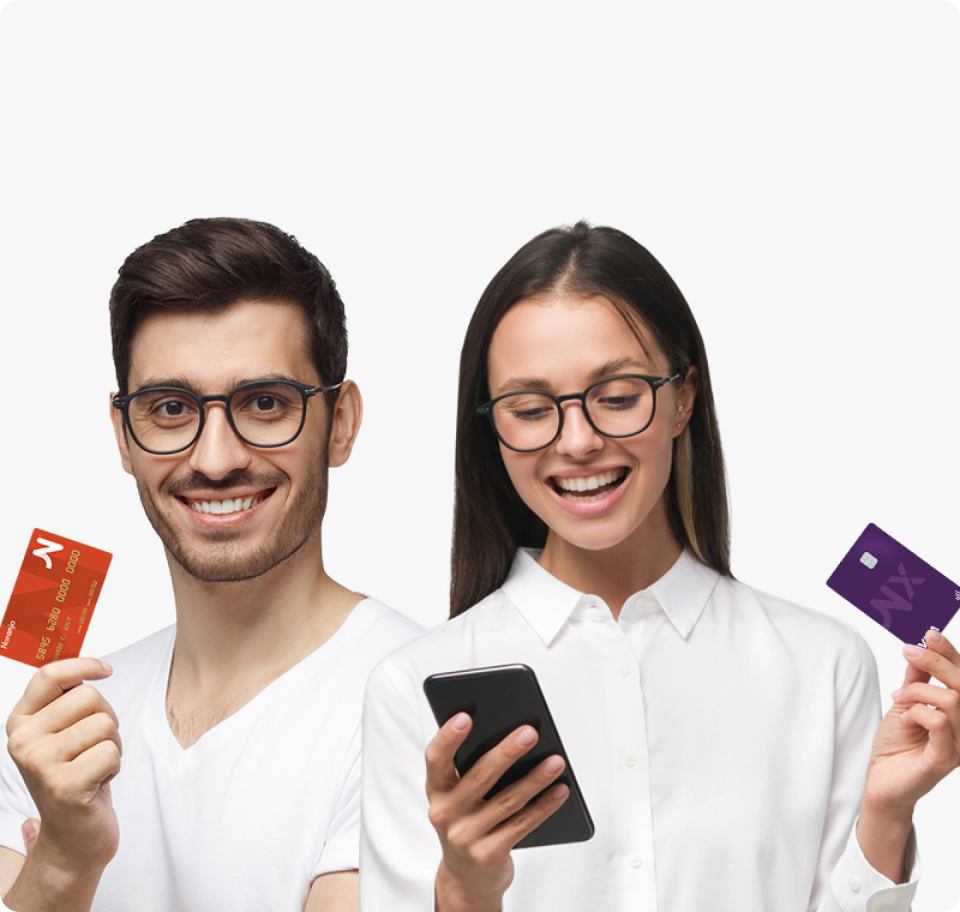 Naranja X creates technological solutions for personal and business finances for millions of people. NX is the fintech that accompanies each person in their daily financial transactions.
Headquarters in Córdoba and Buenos Aires with more than 170 branches distributed throughout the country
A team of 3,000 employees
More than 1.8 million users registered in the Naranja X account
Approximately 10 million enabled cards (Credit: Naranja, Naranja Visa, Naranja Mastercard and Naranja American Express, and Prepaid: Naranja X Visa)
A network of 450,000 merchants (small, medium and large) that accept customers' cards
For 40% of new customers, NX is their first financial experience and for 1 in 3 customers, NX is their only means of payment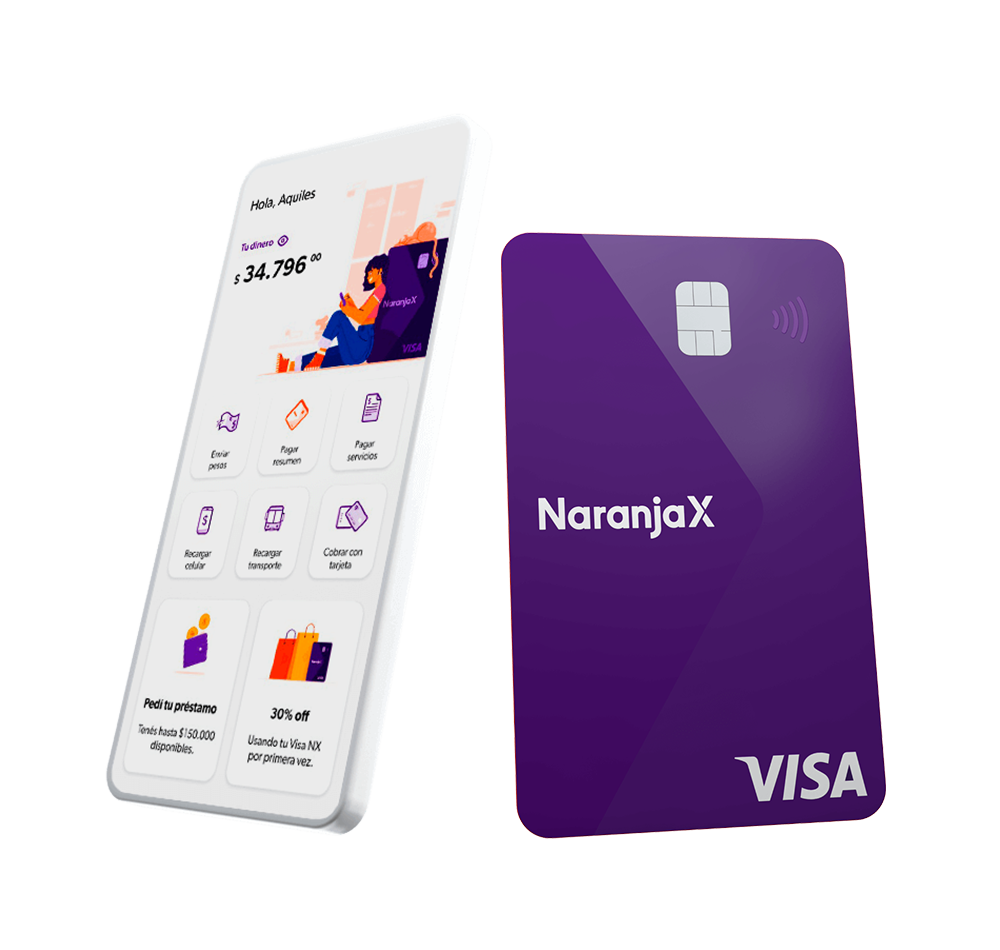 Naranja X aimed to rebrand their application by improving the overall user experience, which had not had a front-end update for more than 7 months.
Distillery and Naranja X worked together as a team to improve the visualization of the Naranja X desktop application, by implementing new colors according to the rebranding.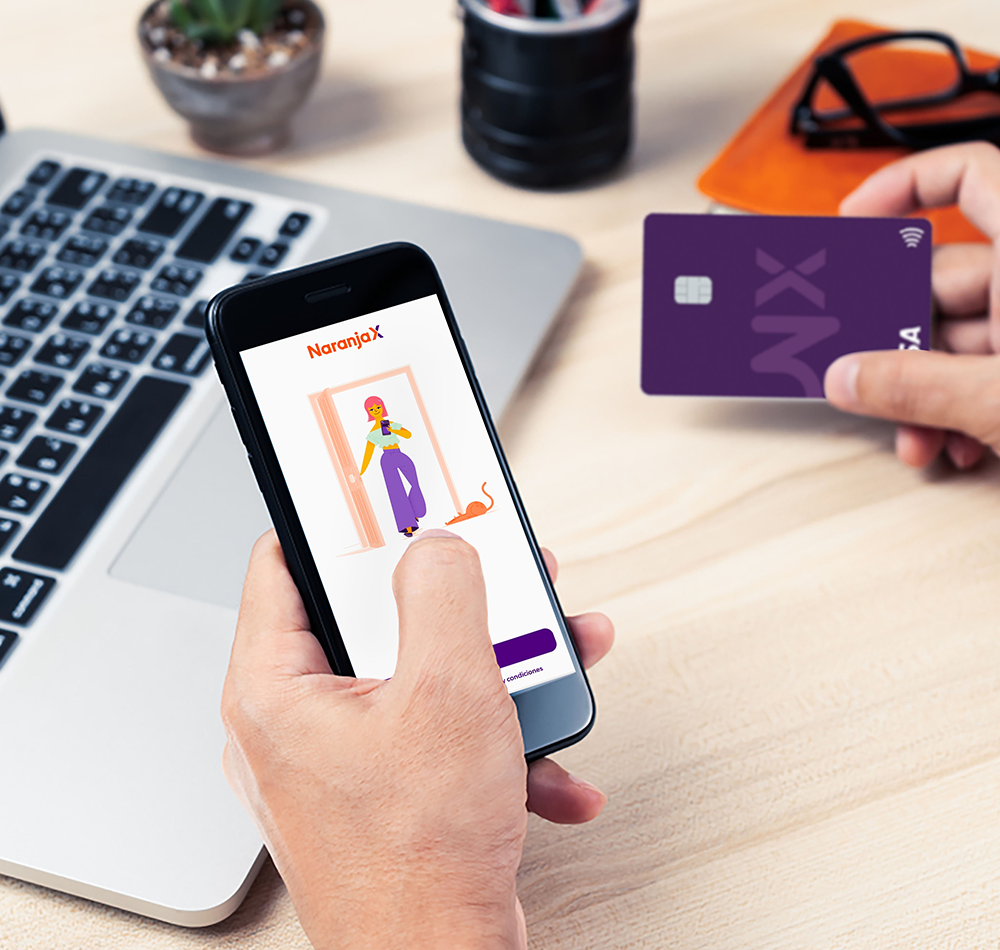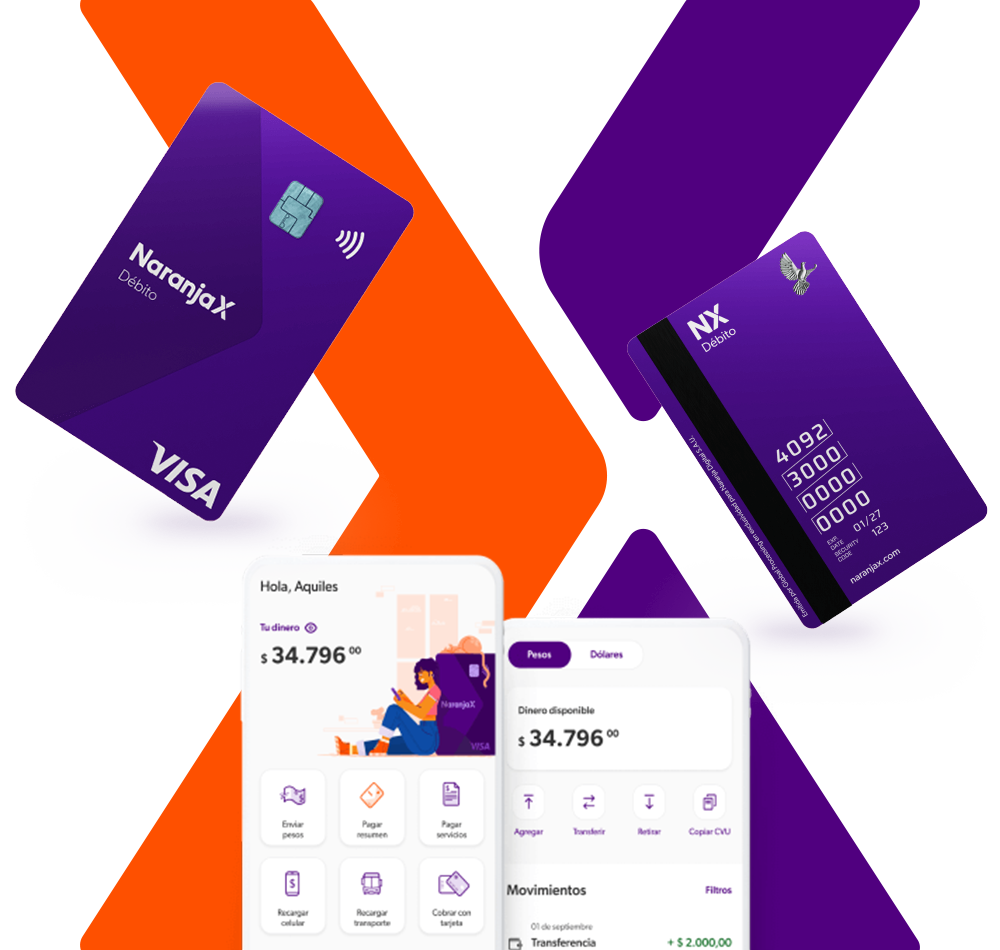 Migrated the application to new frameworks and architectures to deploy in the cloud
The previous application is migrating with the new versions of Angular, Redux, and Equis (Nx's own Framework UI), implementing Clean Code and API Rest consumption.


Looking ahead to 2022, Naranja X's mission is to consolidate a much more robust platform, keeping people and their needs at the center of the business. Additionally, they hope to create solutions that allow access to savings, payments, and loans to help people grow the everyday use of their money.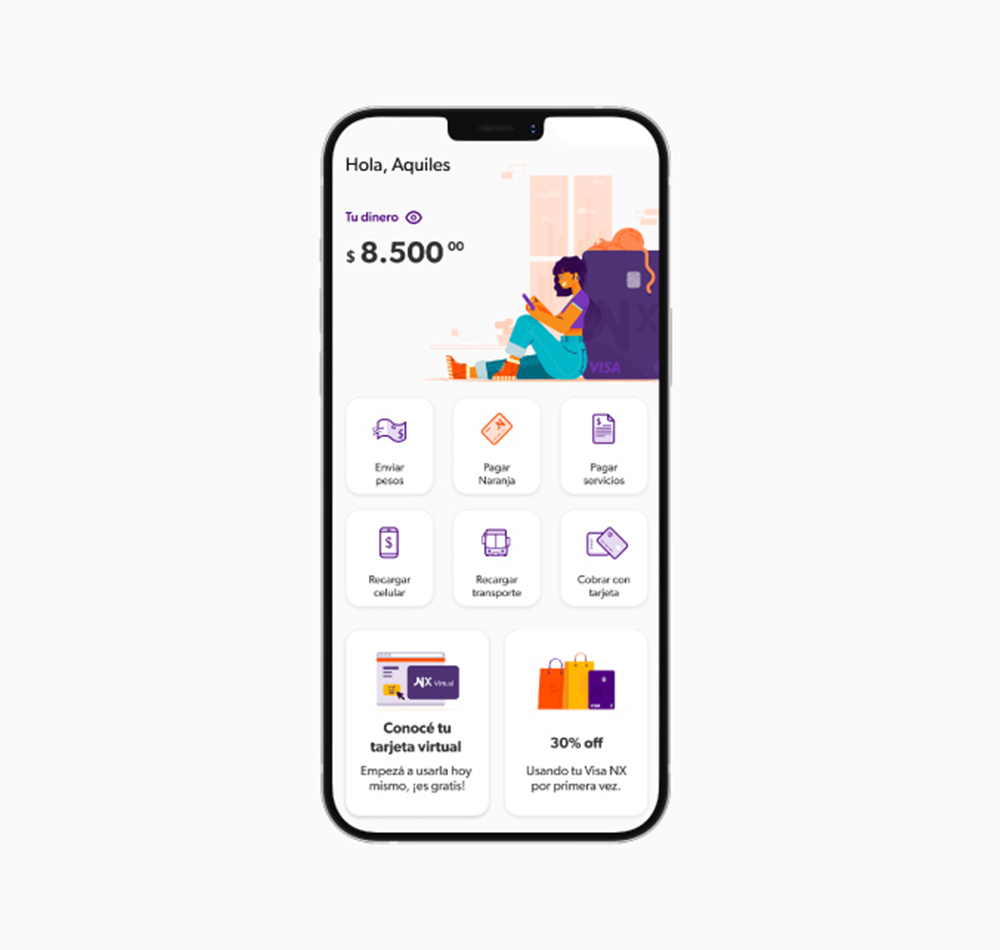 Naranja X is a customer-oriented FinTech company known for being a major credit card issuer in Argentina. Through their digital platforms, Nx offers the following products and services: credit and debit cards, loans, insurances, travel plans, and payment solutions for businesses. For over 25 years, Naranja X has been well-known for its strong positive culture and its efforts to move forward with technological advances.
Partners with Visa, Mastercard, and American Express – accelerating its expansion process throughout the world
2017: Digital Transformation – Naranja refreshes its identity to reflect that they are no longer just a credit card issuer
2020: Starts partnership with Distillery Tech – our first LATAM client
2021: Naranja changes its name to Naranja X to reflect its expansion into FinTech